ORGANIZE YOUR LAUNDRY ROOM WITH ONE TRIP TO THE DOLLAR STORE
Whether you have a dedicated laundry room, a laundry closet, or a corner of a basement, things can get disorganized faster than you can say "spin cycle."  These handy tips will help to corral all your stain removers and detergents, to find stray socks and mittens, and to make laundry day less of a chore.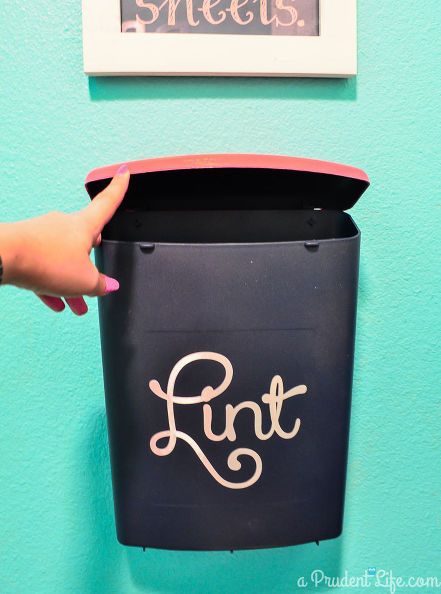 LAUNDRY LINT BIN –  A POLISHED HABITAT:  We all know cleaning out your lint trap prevents your dryer from becoming a fire hazard, but where do you put all that lint?  Turn an old mailbox (or a small waste basket) into a lint bin.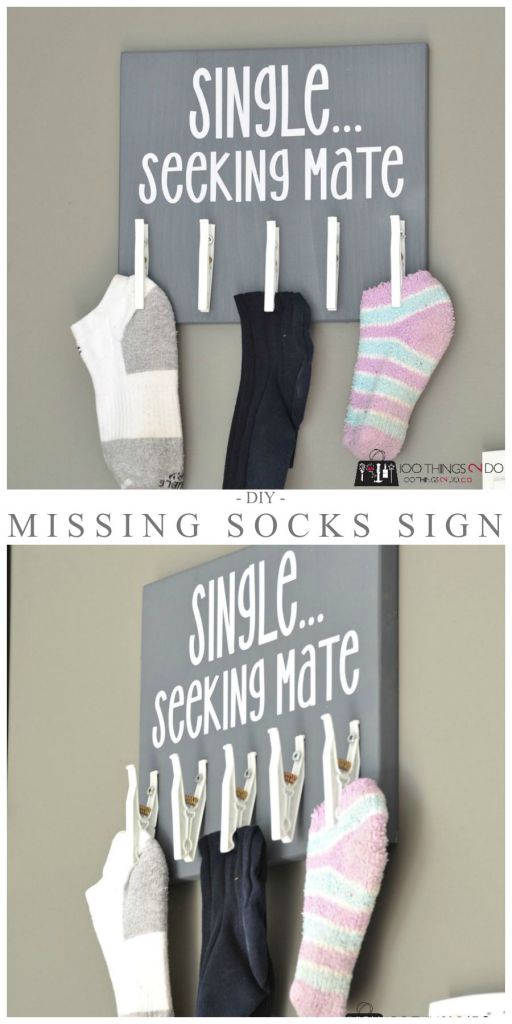 LOST SOCK SIGN  – 100 THINGS 2 DO:  Tired of trying to track down the missing half of all your pairs of socks?  Create a lost sock sign with dollar store clothespins!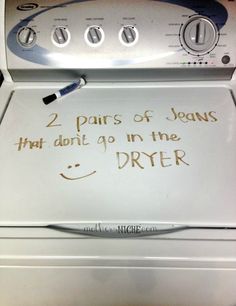 DRY ERASE MARKER TRICK – MOTHER'S NICHE:  I think this lifehack is so clever.  If you have multiple people in your house that do laundry, you can leave pertinent information for them by writing notes with dry erase markers!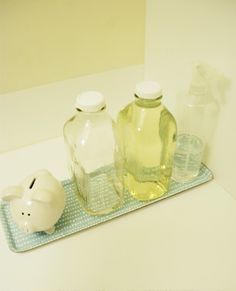 EMPTIED POCKETS PIGGY BANK – I HEART ORGANIZING:  Let your family know that if it's left in a pocket, it goes in the pig!  Stash away all the pocket change in a dollar store piggy bank.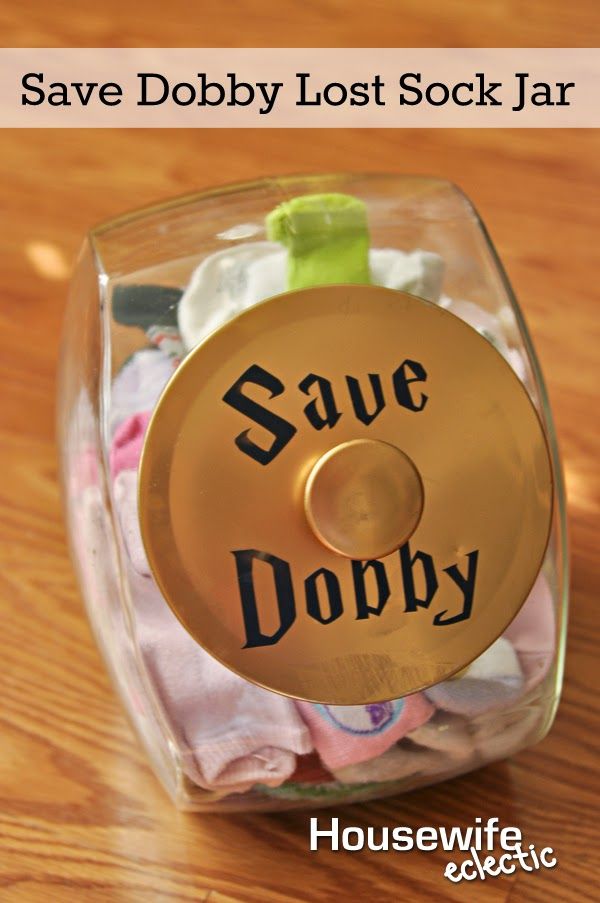 "SAVE DOBBY" LOST SOCK JAR – HOUSEWIFE ECLECTIC:  Harry Potter fans will appreciate this way to keep pair-less socks stored away until their mate is found.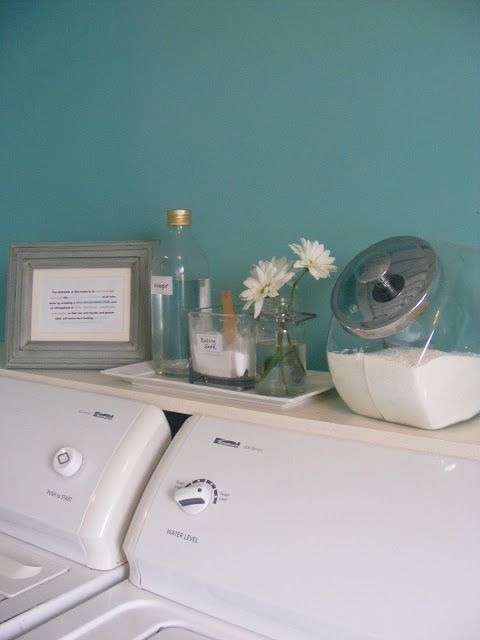 DECANTED DETERGENT – IMPERFECT HOMEMAKING:  You can also use dollar store jars to decant your laundry detergent.  Those plastic jugs can be an eyesore,  and this is a much more attractive solution.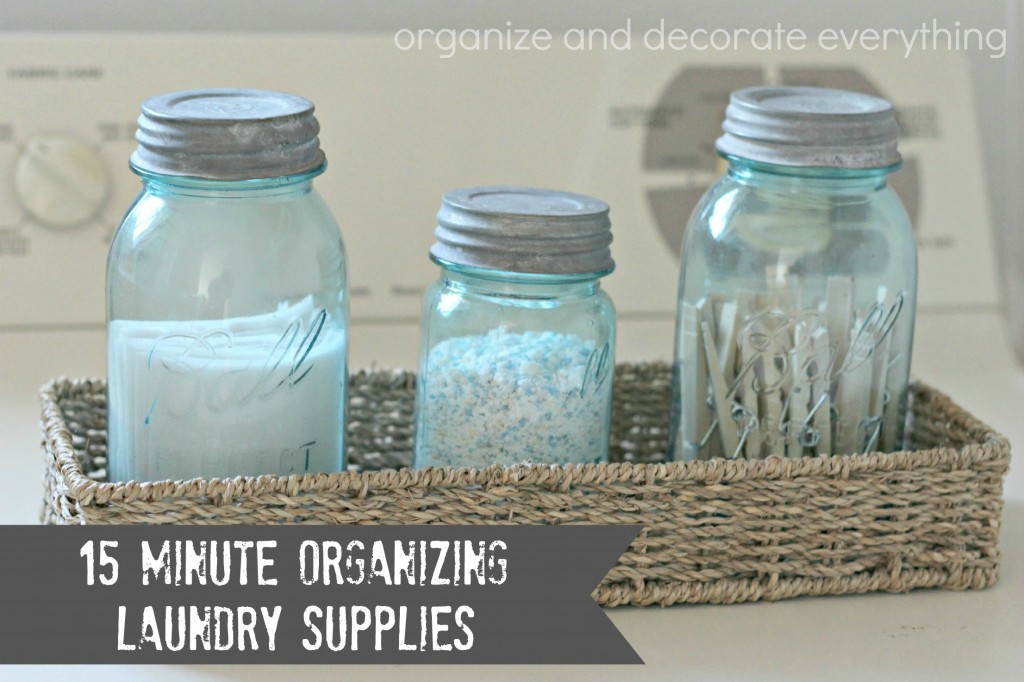 MASON JARS FOR POWDERS AND PINS – ORGANIZE AND DECORATE EVERYTHING:  Use a variety of jars for detergent, stain remover, clothespins, and other laundry necessities.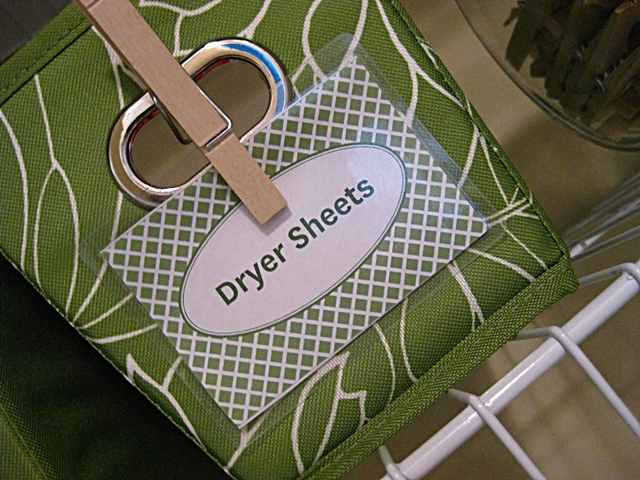 LABELED BASKETS FOR SUPPLIES – EAT SLEEP DECORATE:  If you woudl rather have them out of sight, you can store laundry essentials in bins or baskets that are clearly labeled.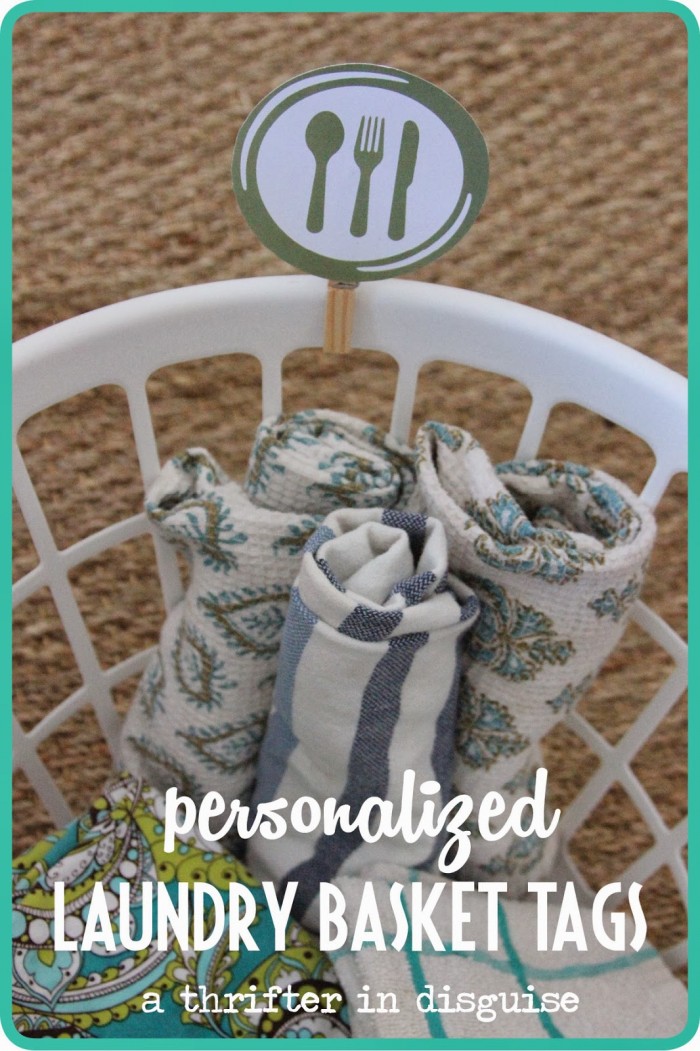 PERSONALIZED LAUNDRY BASKET TAGS – THRIFTER IN DISGUISE:  Cut down on sorting time by giving each family member their own basket with a personalized laundry tag.  Your next cha