FROM FRENCH TO BOX: 42 TWO BRAIDS STYLES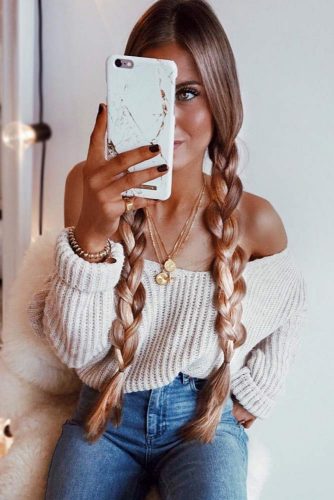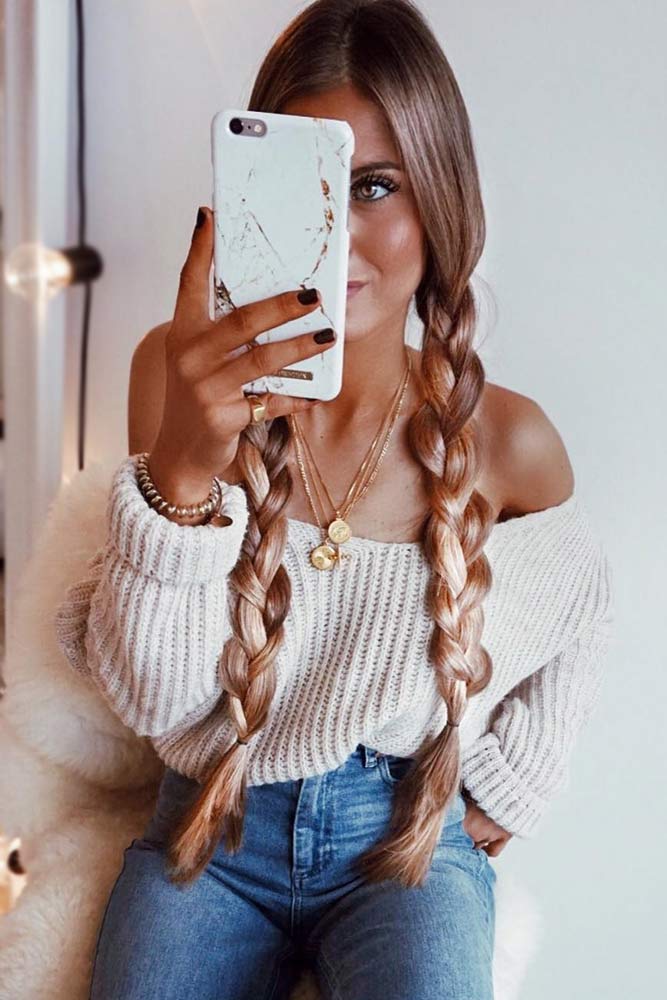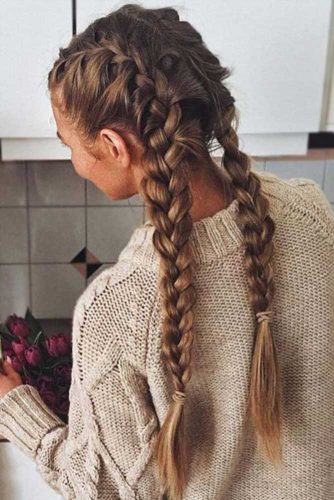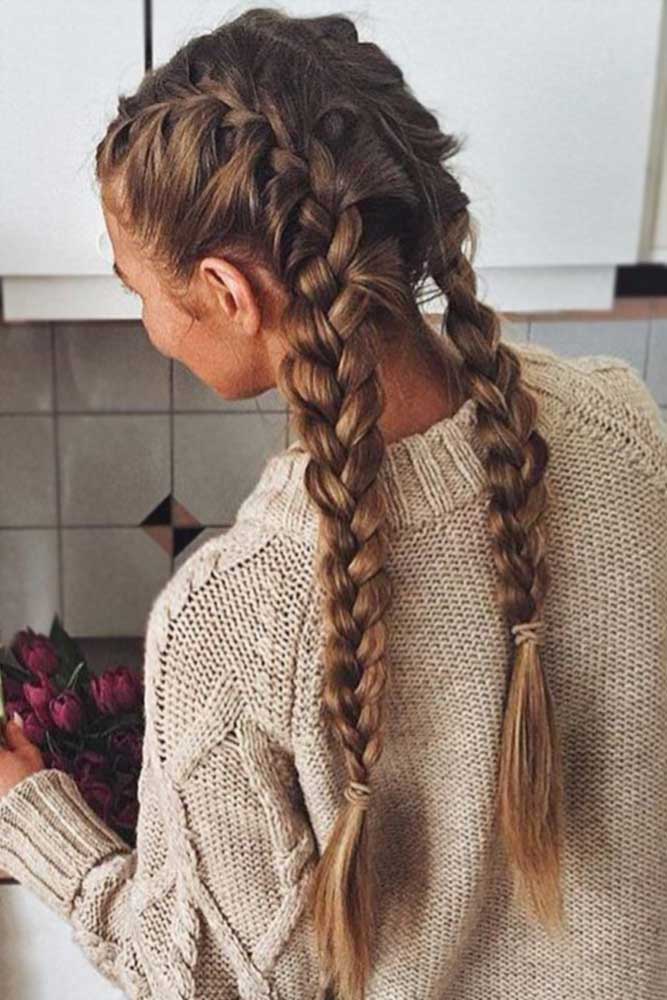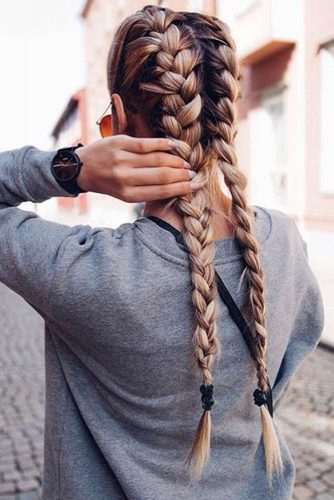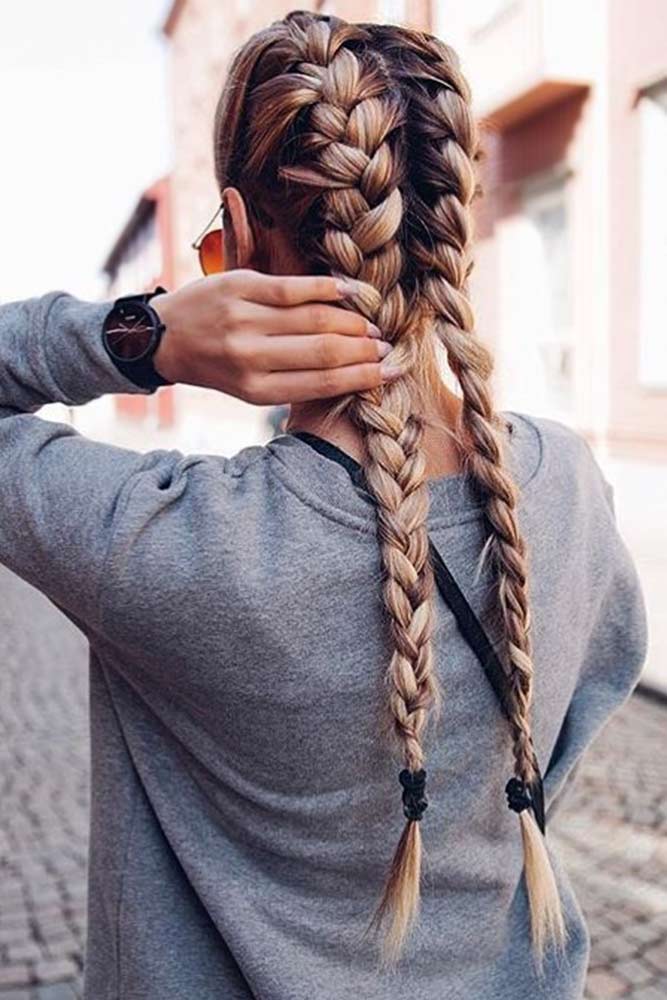 If you are about to search for braid styles, you will probably get lost in its variety. Congratulations! You are not limited in choice, so you can experiment as long as you want. But let's pay attention to double french braids. Some girls prefer to stay away from braids because they find them to be too complicated. The truth is, if you want your look to be perfect, you should make some time for that. It's not as complicated as lots of women think, but it still needs some time. Give it a shot for several times, and you will do them with your eyes closed. Just look at these stunning pics: each girl pulls off different braided hairstyles, and each of them looks so wonderful. If you are an absolute beginner, you can start with two regular braids. Once you fall in love with them, you would like to steal the looks from the last two pics. Got inspired? it's time to find out how to do two french braids on yourself!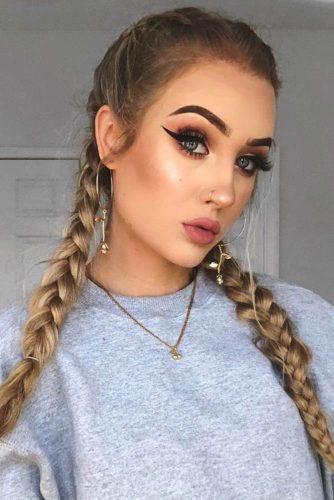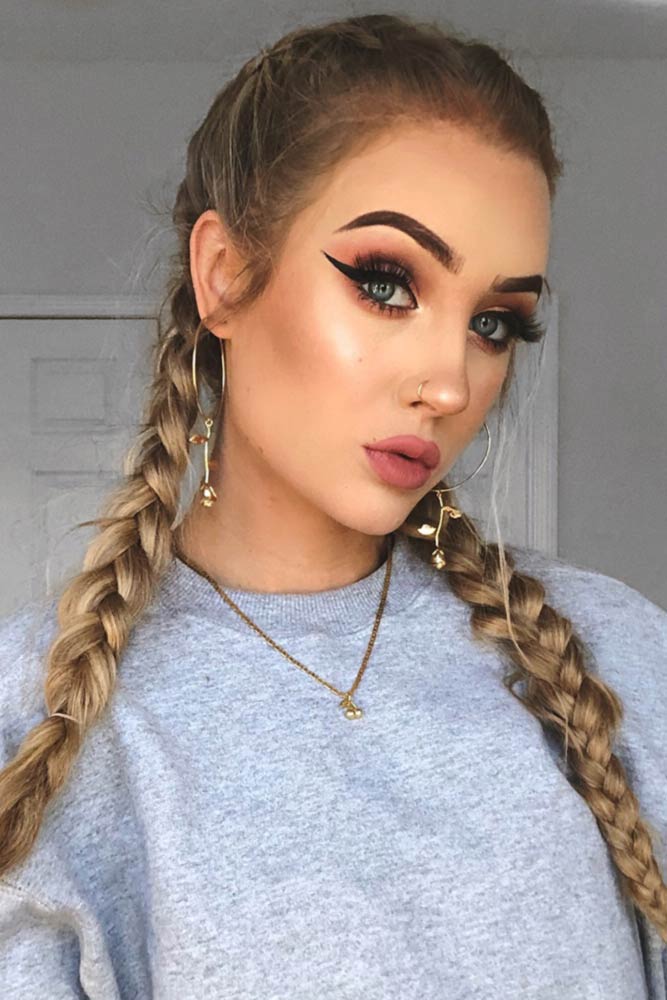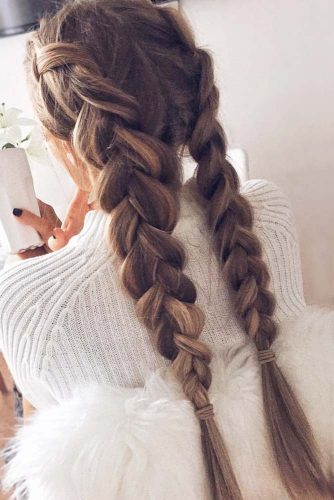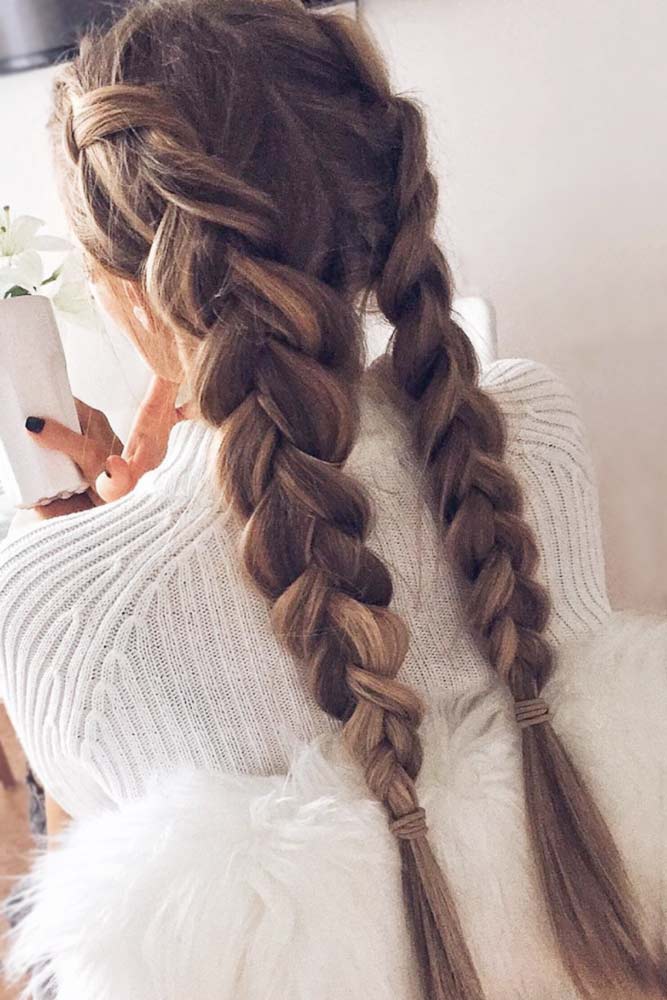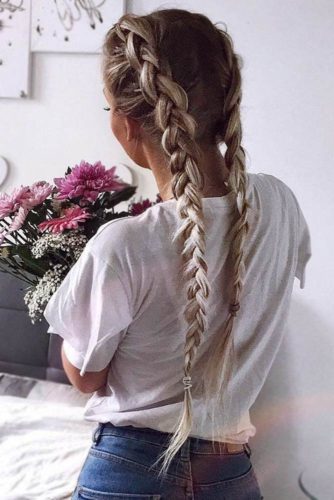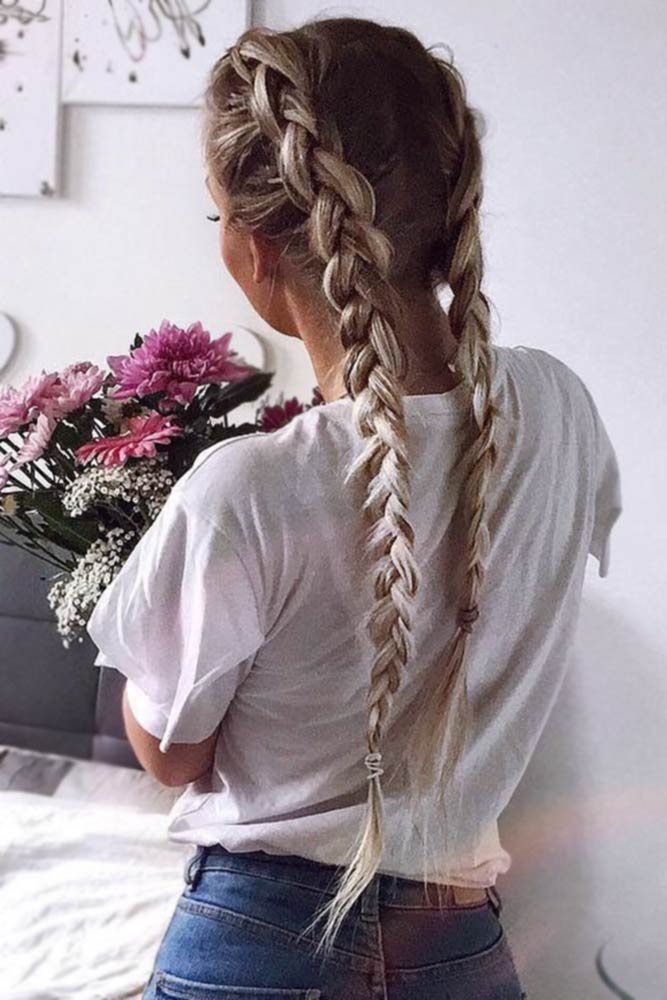 Two braids are better than one, don't you think so? This hairstyle keeps your face open and shows off your beautiful hair at the same time. You can braid your hair towards the back so that your locks won't disturb you. If you find balayage highlights or ombre to be attractive, a braided hairstyle is the first thing you should try after coloring your hair: when you braid your hair, colors melt together randomly, creating a really magnificent, enhanced look. How do you like these dutch braid ideas? They braided their hair in different ways, but they still have something in common: they all are unbelievably beautiful. You can opt for tight braids or add some volume to get a dramatic look. Just in case, if you don't know how to do two dutch braids, you're missing out!