6 Tricks for Sewing Zippers
Sewing in a zipper is one of the most intimidating and sometimes frustrating part of a sewing project. It always seems like the zipper or top fabric – or both – wants to move around.
Here are some tips and tricks that can make sewing in a zipper a little easier.
Trick #1: Pin the zipper to just the first layer of fabric, and put pins in every 4 to 5 inches. Then, lay the other fabric on top as your pattern directs and pin it to the zipper and first fabric. It will look like you've over pinned, but that's okay! The more you can do to keep the zipper in place, the better. (Plus, we at Over-Pinners Anonymous are a nice group of people!)
Trick #2: While sewing, keep your fingers on the left side of the zipper. Don't push, but keep your fingers there firmly so that the zipper does not slip to the left. Also, keep your right fingers pressed firmly on the right side of the zipper. Again, this helps it not slip from side to side.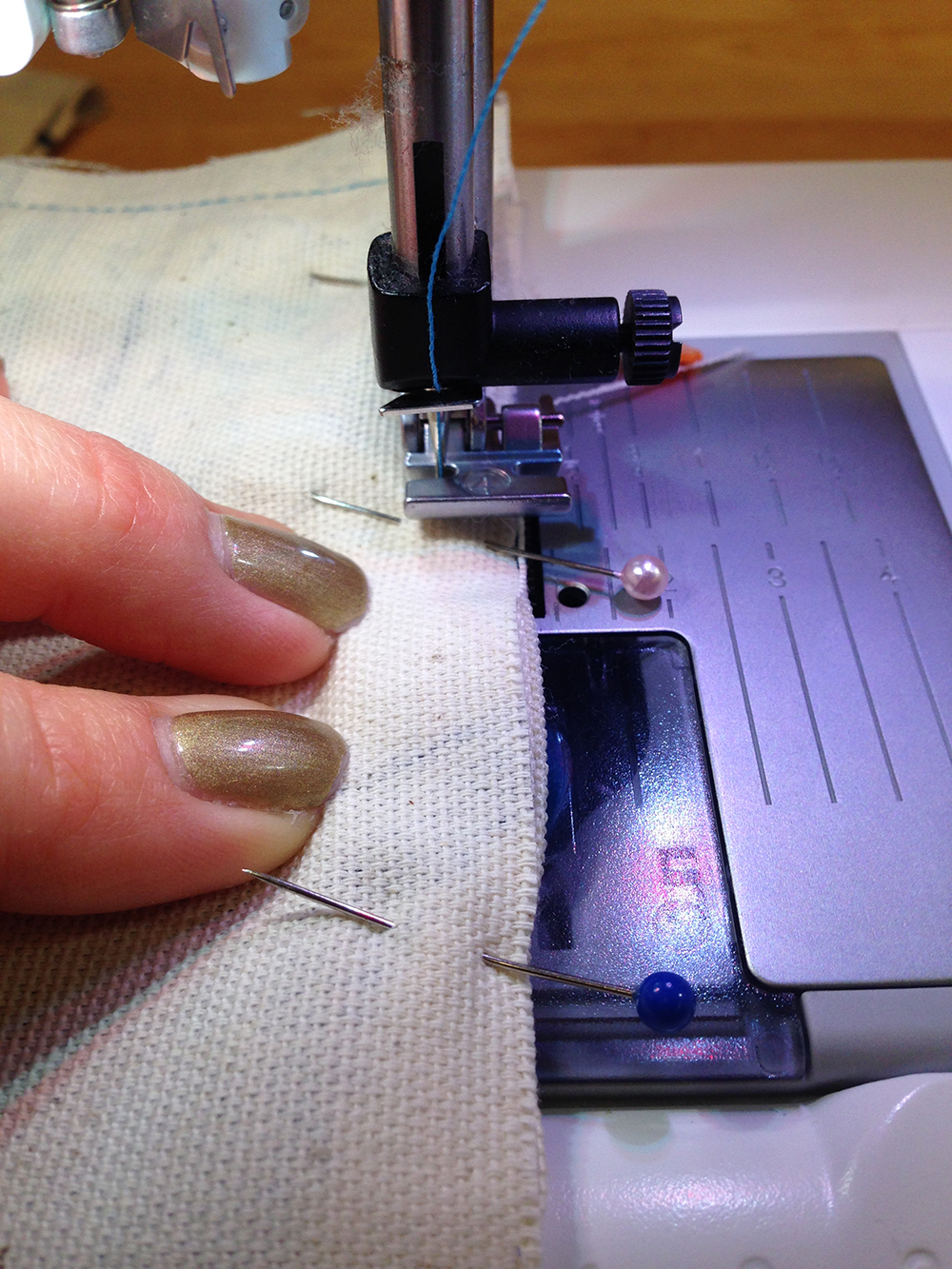 Trick #3: If you have good pin karma, don't remove the pins while sewing. Just sew right over them, and then take them out when you are done. If you do not have good pin karma, try putting in your pins horizontally instead of vertically so that they're parallel to the edge of the fabric. Just make sure that the pinhead will be facing you as you sew, so that they are easy to pull out.
Trick #4: Go slow. No need to rush through. Unless you are in a speed sewing contest, there's no need to rush when putting in a zipper. Going slower will allow you to watch what is happening and stop if things get wonky.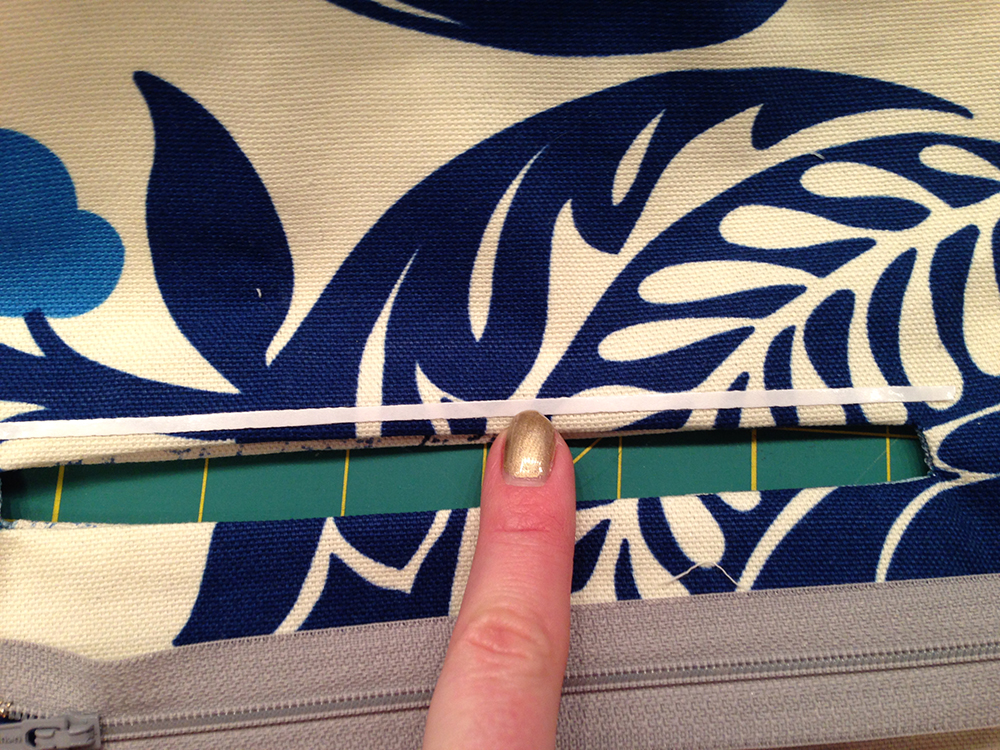 Trick #5: Basting tape is always a great option for really pesky zippers that just don't want to stay put. This is a thin, double-sided tape that you put on the zipper tape or fabric first. Then, you remove the paper backing from the other side of the tape and place the zipper where you'd like it.
Trick #6: Once you have the zipper placed, press it firmly with your fingers. Do the same thing with the other layer of fabric so that your zipper is sandwiched however your pattern directs. No pins needed, your zipper will not budge, and you will not have bubbles!
So whether you decide to jump right off the zipper cliff and start tackling projects that include tons of zippers, or you just go out and buy a bunch of zippers on sale to use for practice, the best way to get better at this intimidating skill is to start playing with the tricks listed above and practice, practice, practice. You'll soon realize there is no need to be afraid – you can do it!