25 Gorgeous Winter Nail Art Ideas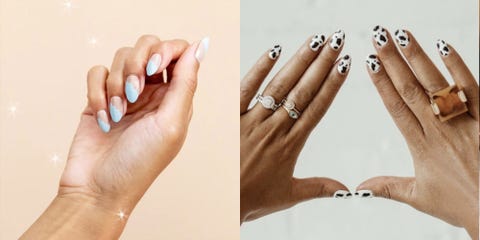 With winter coming (and a refusal to make a Game of Thrones pun), treat yourself to a seasonal manicure with dainty details, flecks of gold, and OTT medieval vibes. Let these 25 incredible designs inspire your next manicure.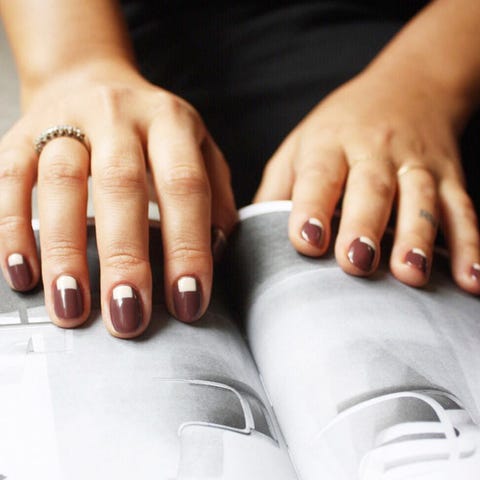 A cup of hot cocoa on your nail beds. The terracotta color pairs best with big fuzzy sweaters, blankets, and all things cozy.
Design by @paintbox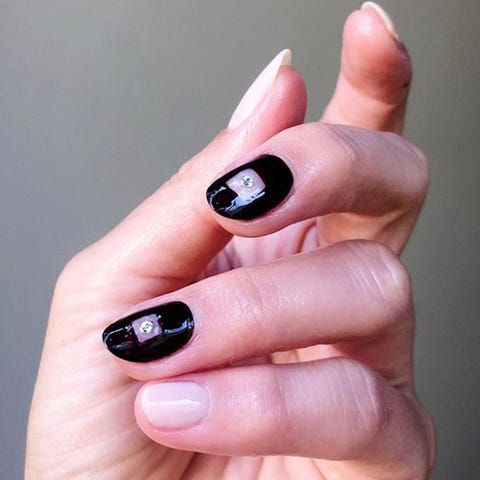 Take negative space to the next level by adding a gem box to the center of the nail. Put the gem box on just one or two nails to create a contrasting accent design.
Design by @stephstonenails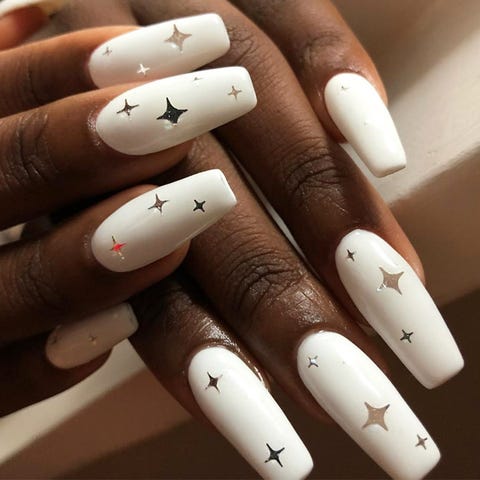 Justine Skye wears these Kira Kira glitter nails on stage but who says you can't rock them everyday? Winter white with all the required twinkling lights to go along with the season.
Design by @nailsbymei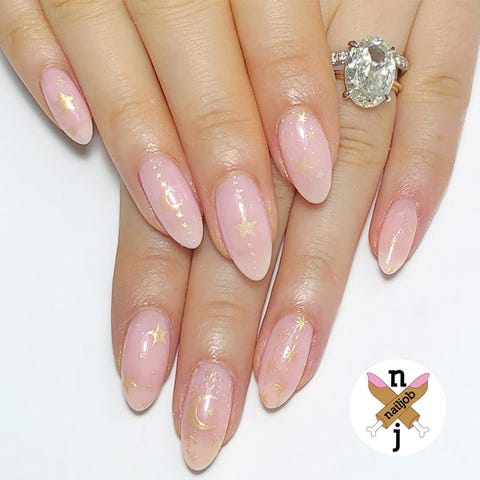 The gold details are out of this world. Small designs (like the moon) add a delicate element to the nail. These nails make it unnecessary to look up towards the stars.
Design by @nailjob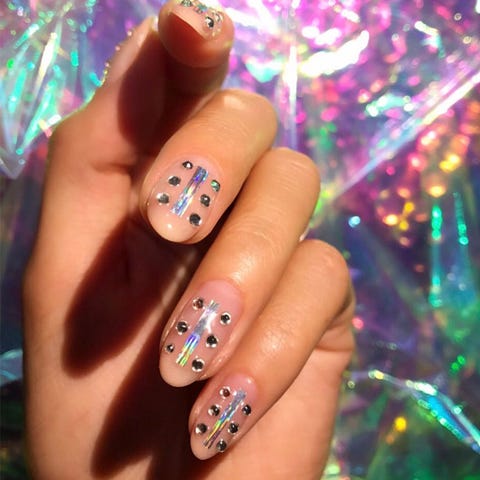 Get your nails into shape. Pair dots with rectangle to create a dice-like design that's … to die for.
Design by @ladyfancynails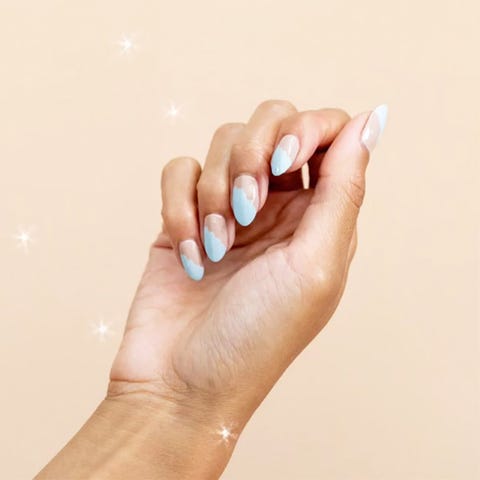 If Elsa from Frozen got regular manicures, this would be her design of choice. Dip your nails in the ice with this frosty design. A little cold never scared you.
Design by @chillhouse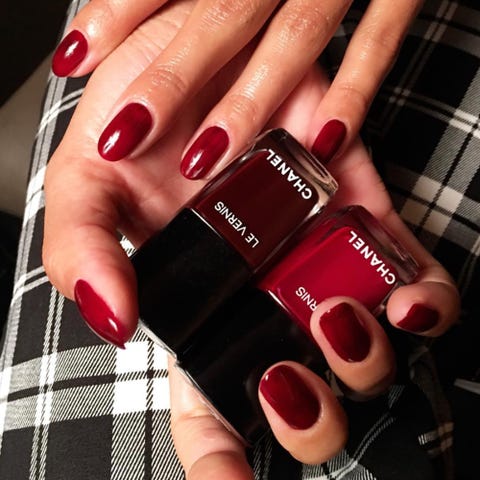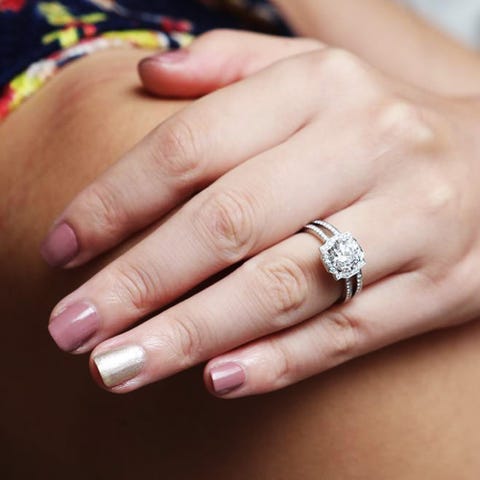 Pretty in pink with Deborah Lippmann's Bed of Roses set. Paint the ring finger a sparkly gold to stand out. It is engagement season and you can never be too careful.
Design by @deborahlippmann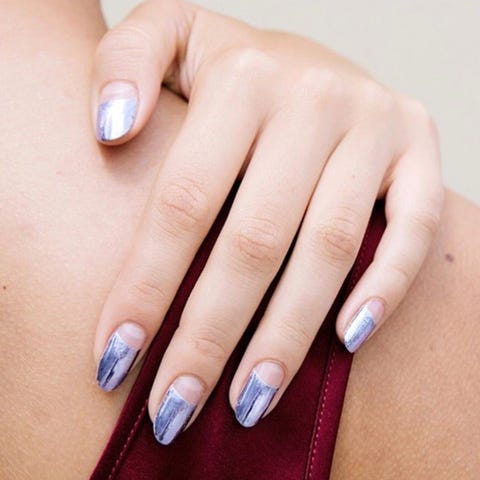 A lavender nail is usually a spring staple, but adding a bit of sparkle to this design creates an icy more seasonally appropriate effect.
Design by @painboxnails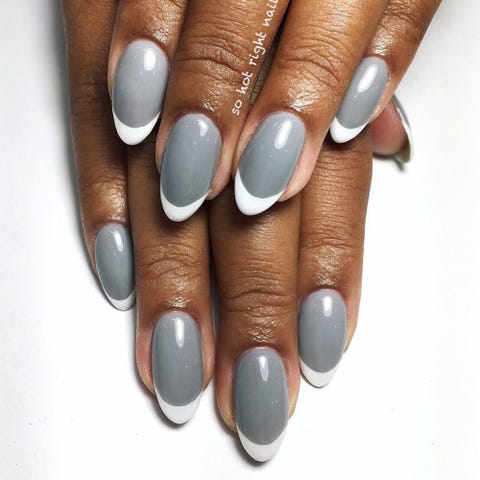 Upgrade the traditional French manicure with a gray twist. The moody steel shades are perfect for sweater weather.
Design by @sohotrightnail